Model ML29 long flexible straw auto making machine is a special machine of making long flexible(article flexible straw) drinking straws. The long straight straws supplied in the hopper at the top of machine, passes through 16 sets of conveyor and 16 sets of needle, delivered to output conveyor automatically.
Applications:
Drinking industry: drinking straw, milk straws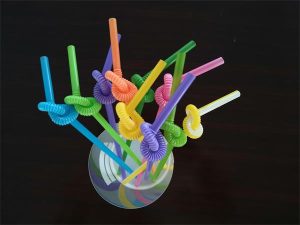 Specifications :
Model
ML29-6
ML29-8
ML29-10
Capability
150~250pcs/min
150~220pcs/min
150~200pcs/min
Main motor
2.2kW (VFD)
Automatic emergency stop equipment
1set
Automatic counter
1set
Conveyor
1set
Specifications of straw
Inside Diameter
Φ5.6mm
Φ7.8mm
Φ9.8mm
Length of straight straw
290~340 mm
290~330 mm
Length of flexible straw
240~270 mm
Thickness of straw
0.16±0.02 mm
0.20±0.02 mm
Top section length
30~50 mm
Length of flexible part
45~55mm
Teeth
56
45
Machine weight
1400KG
Dimension
1600mm(W)×2000mm (L)
Other specifications are customizable
Technical Feature:
1.Automatic product counting, High efficiency and high production rate.
2.Automatic stop in the event of straw jamming.
3.Hopper in stainless steel is set at conveyor, one man can operate two machines.
4.The special repairing safety button ensures the equipment maintenance is more safe and convenient, shortens the maintenance time by 2/3, and greatly reduces the maintenance labor intensity.